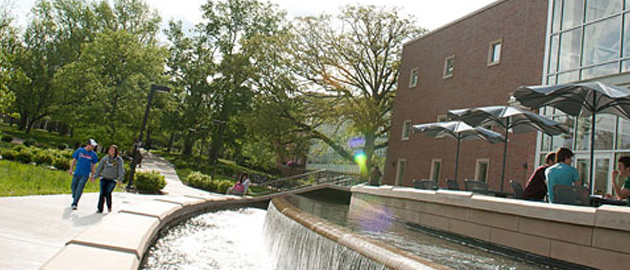 Occupational Therapy Doctorate
For applicants interested in admission for Fall, 2023, please see the Fall 2023 Application Information.
Fall 2024 applicants: the due date is now open through June 15, 2023.
The entry-level Occupational Therapy Doctorate (OTD) program, offered through the School of Health Sciences within the College of Health and Human Sciences, has been granted candidacy status for accreditation by the Accreditation Council for Occupational Therapy Education (ACOTE) of the American Occupational Therapy Association (AOTA).
In the university tradition of shaping future leaders, improving our communities, and transforming lives, the faculty in the OTD program are committed to occupation- centered education, supporting the contribution and value of occupation and the profession of occupational therapy to the university community and surrounding region. Congruent with the university mission, the occupational therapy doctorate program faculty believe that human beings learn best in environments that encourage opportunity for inclusive excellence, innovation in research, creativity, and teaching focused on nurturing student success. The faculty believe that learning is a journey and pathway to excellence.
As faculty, we are dedicated to meeting the diverse needs of learners using a combination of electronic and online media, and traditional in-person instruction to provide opportunities for experiential and simulated learning within a highly supported socially constructed learning environment. A learning environment that incorporates evidence-based practice, and research into all aspects of the curriculum. The faculty believe in providing students with authentic learning experiences and are committed to collaborating with local and nationwide hospitals, clinics, educational facilities, and our own university community in conjunction with employers in preparing graduates for the future of professional practice in occupational therapy.
Program Details
The Graduate Catalog has the admissions and degree requirements. View the current Tuition and Fees.